How to prepare for coronavirus: the go-to tools
How can you ensure your business stays healthy, during an event such as coronavirus? Make a plan.
Coronavirus, otherwise known as COVID-19 has already impacted businesses across the globe. It's important to stay calm and sensibly prepare your business for uncertainty.
In this article we will guide you through steps that will help to preserve your business through trying times. Notably, these solutions provide both short term and long term benefits and so they are worth considering if you want to make your business more resilient.
We can expect employees to self-isolate if they suspect that they have coronavirus, this is the responsible thing to do and should be encouraged. But of course this will have a knock on effect to the business.
So how can this situation be managed effectively?

Working from home policy
An official working from home policy is a good place to start. It can help to ease pressure on employees. This is especially true as it shows a commitment to your workforce and helps to maintain income for the business.
Ensure that you have assessed your business and determined whether it meets suitable requirements for the introduction of a working from home policy. Bare in mind, this may not be applicable to every industry.
In the long term, a policy such as this can help to cut costs relating to rent, utility bills and business rates. Not only does this benefit the business greatly, it also allows employees to experience a better work-life balance and it's well known that happiness boosts productivity.
Cloud-based software
To really boost your flexibility, the introduction of cloud-based software should be your next step. Businesses need to plan the adoption of cloud-based products into their business plan if they want to continue to thrive in a world of digital innovation. Importantly, this supports working from home and helps employees remain productive with secure access to vital systems in and out of the office.
It's easy to advance your business as cloud-systems and automation have made it easier for employees to feel like they are producing valuable work, making them happier which boosts staff retention.
Another reason you should consider these cloud-based systems is integration. Many systems, including those listed below, are able to integrate and provide you with greater control, visibility and flexibility.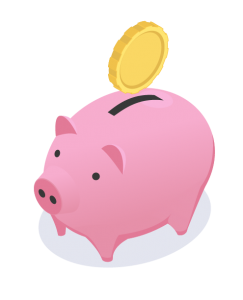 Cloud-based accounting
This can really help to keep your finances in check in the case of being unable to go to work or having key people away from the office. A user-friendly system such as Xero can ensure that regardless of where you are, you are able to send and pay invoices
Using cloud-based accounting you can save time and shift your focus to maintaining relationships with customers and suppliers, negating any issues during a challenging time. Xero has a mobile app so that you manage your businesses finances from anywhere saving you time and effort. Better yet, you can raise purchase orders and invoice, quote, add receipt, approve expenses and reconcile all from your phone.
Understandably, you should be concerned about the security of information accessible outside of your secure and monitored office. However, using Xero, you can rest assured that your sensitive data is protected using multiple layers of security such as two-factor authentication; you also have control over user's permissions, so that you are able to decide who can access your data. Whatsmore, your data is backed up automatically and safely stored in the cloud.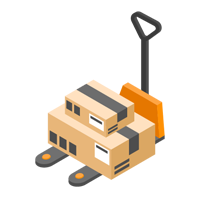 Cloud-based inventory management
It's possible to manage your inventory without being tied to a desk in the office.
Unleashed Inventory Management enables you to see stock levels and availability to help you plan and make the most beneficial decisions for your business. Not only that, this cloud-based software gives you the ability to control all sales and purchase orders as well as the tracking of batches and serial numbers.
No matter where you are, you can log into Unleashed and see your profits and identify the best performing products.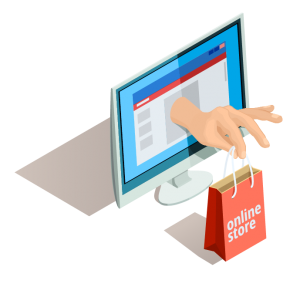 E-commerce store
Going online can help to preserve your business when footfall decreases. This is a real problem many businesses are facing, not only because of the coronavirus, but it's also down to the fact that many are now choosing to take their business online and embrace the world of ecommerce. This can be extremely beneficial, not only does this enable more effective digital marketing but also boosts a businesses longevity.
Remote communication tools
Businesses that are used to making sales trips will feel a notable hesitance from potential customers. This is where the use of communication tools can really sustain and advance a business.
And we all get sick sometimes, however, unplanned days off can really set a business off kilter. Think back to your own experiences:
Have you ever been to a meeting where the main point of contact has been off ill – leaving you feeling left in the dark?
Not only does it make for an uncomfortable situation, it can quickly come across as unprofessional. These situations can be reduced greatly, through the use of project management and communication tools. Here's how they can help in this instances:

Trello is a project management tool. It's a great way of keeping on-track and ensuring tasks are done before the deadline. It also helps to break down large tasks into manageable steps, helping to prevent employees from feeling overwhelmed. Trello helps to ensure visibility of team members that may be working at home, off sick or just unavailable.

Slack is a great communication tool that can help to boost collaborative work and save time – whether it's to manage staff away from the office or to have quick internal discussions this tool is advantageous for lots of businesses. It can work as an internal messaging system or even a go-to place to get answers from clients to important questions, quickly.

Video calls can help you stay connected with your team and your clients. Less bums in seats for meetings? – Understandable. The last thing you want at a time like this is to lose touch with your clients and employees as communication is key. The best thing is, you can stay in touch through alternate means such as video calling. You are still able to have face-to-face yet virtual meetings!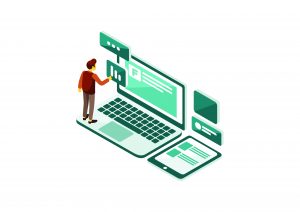 Digital Marketing
Now, more than ever, digital marketing can help your business.
Customer's may be wary of making unnecessary trips to shops and this has a profound impact on sales. This can be combated through targeted marketing efforts. Staying in touch with you customers and raising brand awareness online will help your business to stay at the forefront of consumers minds and help to ensure sales don't take an unprecedented dip.
Furthermore, events that cater for over 1000 people are more often than not being cancelled or postponed. For many businesses this is a massive blow to their success, they may rely on events for the majority of their sales and they will have invested heavily in preparation. The best thing you can do if you find yourself in this situation, is to not let this hold your business back.
This does not mean you have to go and spend a massive chunk of money on Google Ads, ensuring that you are producing content regularly, engaging with consumers online through social channels and taking steps towards improving your website's SEO will all help to protect and grow your business.
Here are just a few of our suggestions that can help to support your business during this difficult time and beyond:
Organise webinars to share your information that you had planned for the event.

Boost social media engagement with livestreams.

Use Twitter polls to gain a better insight into what your customers are needing, to help you produce better performing content.

Send out a special email package including all of the key information you wanted to give out.
Stay Safe, Stay Healthy
Please visit the NHS website to find out more about COVID-19 and how you can protect yourself and others.
You can find further advice from the government on the GOV website.
To read OutserveWeb's COVID-19 announcement, click here.