A new website for Stafford Raspberry Jam
Having been to a Stafford Raspberry Jam, Managing Director Philip Oakley was familiar with the benefits that Stafford Raspberry Jam brought to tech-lovers. OutserveWeb are proud to have worked with such an asset to our community that helps to develop key skills. Our team worked quickly to build a new website that reflected the fun and excitement that comes with a Raspberry Jam meet!
What is a Raspberry Jam?
"A Raspberry Jam is a big meetup of Raspberry Pi enthusiasts and tech-tinkerers that share ideas, help each other and most of all have fun! It is a growing community that welcomes families, developers, students and teachers."

Stafford Raspberry Jam
Stafford Raspberry Jam are passionate about bringing together a community of tech-enthusiasts that make and create using Raspberry Pi. Stafford Raspberry Jam enables people of all ages to explore computing and coding, encouraging imagination and innovation.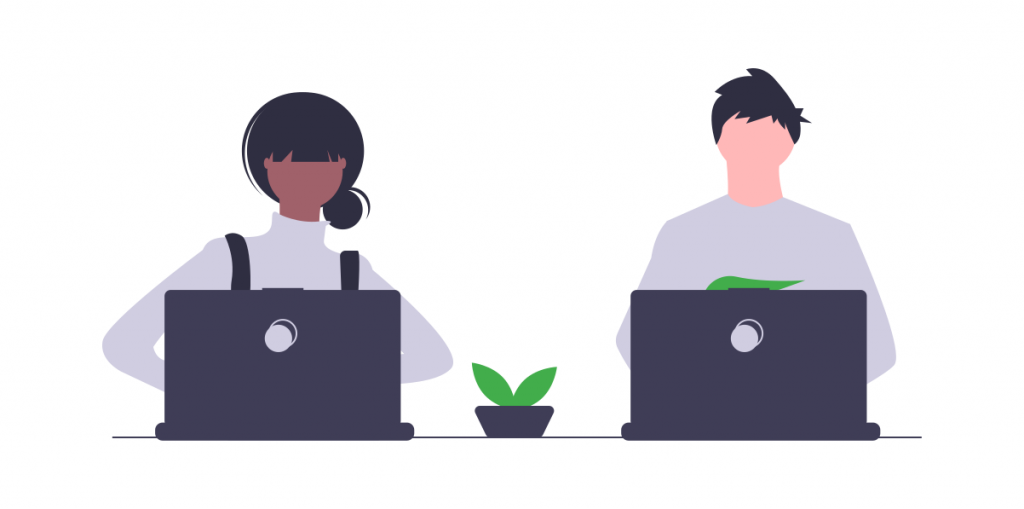 Wanting to ensure that the group could continue to stay up-to-date with the latest news and events, share ideas and stay connected remotely, Stafford Raspberry Jam needed a website with additional functionality.
"It is a community led event that allows people of all ages to meet, make and create with the Raspberry Pi. This helps to put computing into the hands of people and allow them to create amazing things with the help of the community."

Stafford Raspberry Jam
Importantly, the website needed to enable great collaboration and communication in order to continue sharing news and project updates from the community. We made the website user-friendly and easy to navigate, we achieved this by creating a clear menu and included social links in the header so that visitors can quickly access these platforms and view the most recent posts!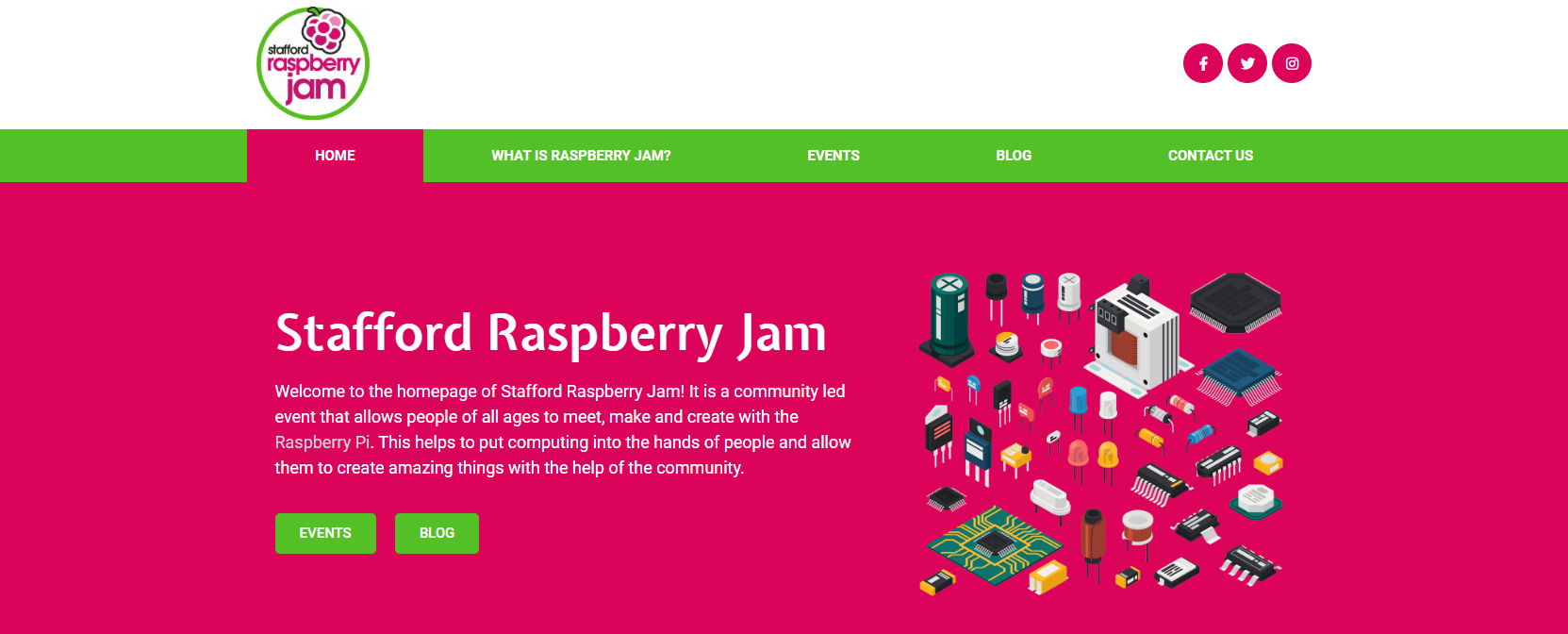 This new website has provided a collaborative space for budding inventors and creators. The blog feature has enabled Stafford Raspberry Jam to share content made by their community (passionate coders and new-comers alike!) and champion their successes whilst keeping the community informed on Raspberry Pi updates. The Stafford Raspberry Jam website is a go-to resource for community members and those looking to get involved in a group of like-minded individuals keen to explore the possibilities of Raspberry Pi.
"Come and have a look at our absolutely AMAZING new website! … This is a new space where we can make and collaborate both during and after COVID-19 restrictions. A huge thank you to OutserveWeb for making this possible"

Cerys Lock

Stafford Raspberry Jam's new website reflects their passion for technology and innovation. It's important for the community to stay connected and so OutserveWeb have helped to create a dedicated space for Stafford Raspberry Jam to share upcoming events. This addition to the website has made it even easier for members of the community to stay up-to-date.

Our Web Development team are experienced in assisting businesses bring their vision to life – taking advantage of powerful platforms such as WordPress and Shopify. The OutserveWeb team are ready to bring your vision to life, click the button below to get in touch!